Features of deskonline
'System controlled' contacts are only visible to your own group/groups. This allows creation of work-groups or company based collaboration groups within deskonline.cloud . You only see your friends and colleagues.
Document editor(doc/docx/pdf), Spreadsheet editor(xls/xlsx) and Presentation(ppt/pptx) editor all allow co-authoring facilities. Guests can be granted full editing using the inbuilt editing tools. These tools also work on mobile phones and tablets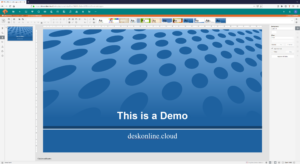 Deck Boards/Kanban Boards for agile project management are fully integrated with 'System controlled' contacts allowing alerting and sharing of boards. A planned future update will be linking of the 'Calendar' to the 'Deck' system
.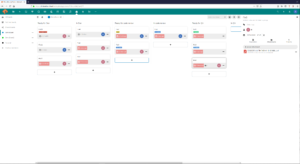 The creation and modification of technical/workflow/enterprise diagrams with a Visio(VDX/VSDX) import/export facility.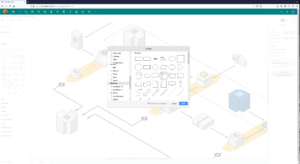 Email client allows you to connect to any IMAP server. Allowing you to use your existing email address and display inside deskonline.cloud .
File versioning (with in-client version picking) allows you to recover a previous save of the document or file. …To go back to that version you started with, or that version you liked.
Activity monitor allows you find out exactly what has happened in deskonline.cloud and who has modified your shared files.
Phone/tablet sync your 'Contacts' ,'Calendars' and 'Tasks' with apps like davdroid more
deskonline gives you access to your files wherever you are.
Your data is stored locally within Australian.
Our easy to use desktop and mobile clients are available for all major platforms at zero cost.
Sync app (File backup) :
Talk app (Video & audio calls):